Ben Talks in NYC
Penn alumni, friends, and parents gathered for the annual Ben Talks program.
This year's program in New York featured three faculty speakers discussing projects that address pressing issues in communities around the world, part of the School's Making a Difference in Diverse Communities initiative.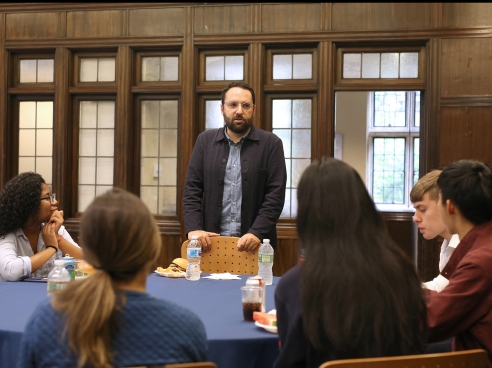 Mentoring Meals
Mentoring meals connect alumni with small groups of students.
Alex Bellos, C'06, hosted a mentoring meal and discussed his trajectory from international relations major to president of West Elm.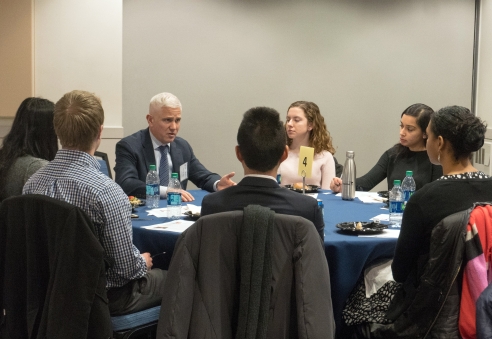 Career Roundtables
Themed career roundtables allows students to learn about potential career paths.
Patrick Steel, C'89, CEO of Politico, participated in a Careers in Law and Policy roundtable.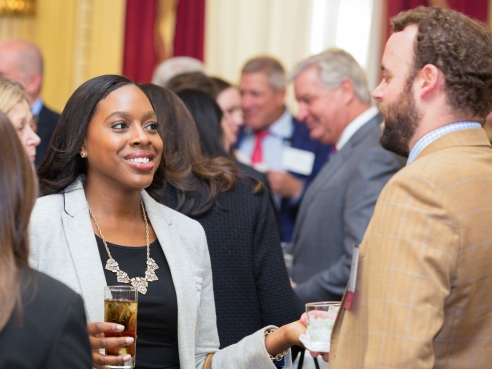 Want to connect?
There are many ways to meet fellow alumni and current students.
Reach out to Penn Arts and Sciences alumni engagement to learn more about mentoring and learning opportunities.