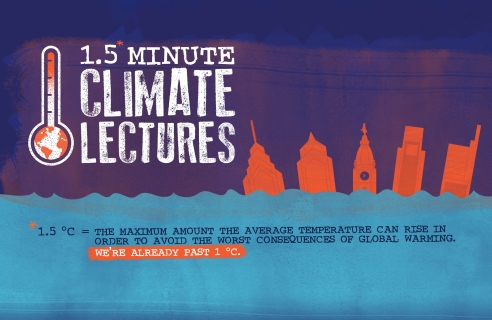 1.5* Minute Climate Lectures
This September, professors and students from across the University will unite in a series of 1.5 Minute Climate Lectures to sound the alarm about the climate emergency, to call for large-scale climate action, and to share a vision of constructive and comprehensive response.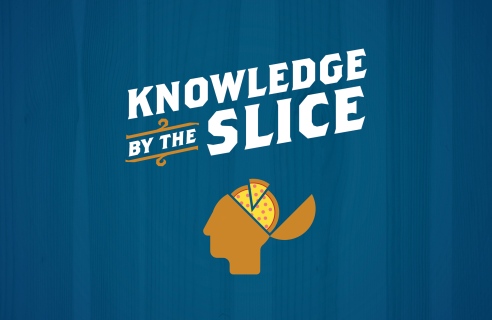 Knowledge by the Slice
This lunchtime lectures series offers topical talks by insightful faculty experts. Did we mention there's pizza? So sit back, relax—and have a slice on us.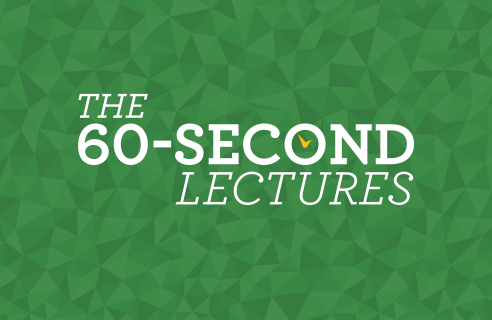 The 60-Second Lectures
Every spring and fall, our faculty take a minute to share their perspectives on topics ranging from human history and knowable universe to fractions and fly-fishing.